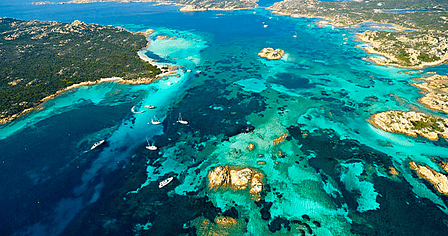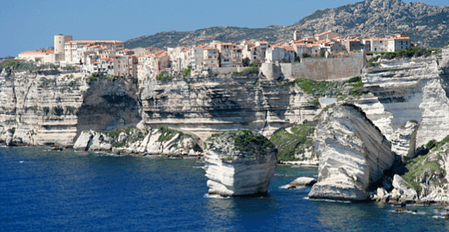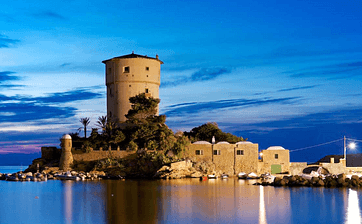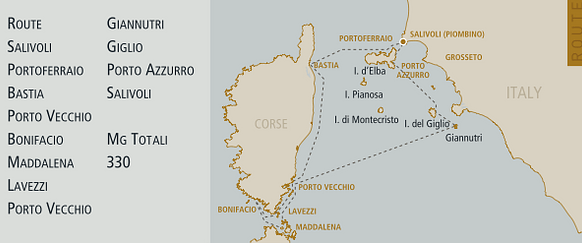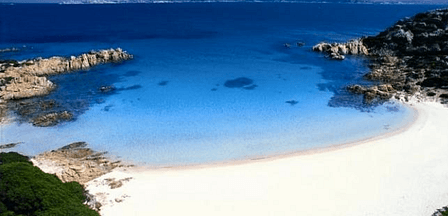 The position of our new base means that you can reach Corsica, Sardinia and a large part of the Tuscan Archipelago.
The first stop could be Portoferraio, with its Medician fort and spectacular surroundings.
Several miles on lie the north-western range of mountains, where you can still see signs of the old iron mines of Cima del Monte while passing the inlets of Cavo and Rio Marina.
Turn westwards, pass the last large Gulf of Elba, where you can find the small bays of Enfola, La Biodola and Procchio, and soon you will be on your way to Corsica.
In fact Bastia is just 30 miles away, with a spectacular port, where you can stay right in the centre of the old town.
Going south on this side of Corsica it could be worth stopping a night in Solenzara.
When you reach Porto Vecchio, you will notice an immediate change in the coastline, the low marshland gives away to the rocky southern coast of Corsica.
The channel of Porto Vecchio is best approached during the day, with the Cerbicali rocks off the entrance. A good example of this terrain! Here there is an old fort, where you can shop or eat out in a local restaurant.
Before reaching the Bouche de Bonifacio, take a swim in the transparent water of Santa Giulia, Rondinara or Sant'Amanza. The coastline here becomes exciting, with the fantastic Islands of Lavezzi, Piana and Cavallo and Spargi, Maddalena and Caprera further to the South. Here you are in sailing paradise with thousands of bays and beaches, each one more beautiful than the other. Do not miss Budelli, Razzoli and S.Maria.
Can we remind you that the Maddalena Archipelago is a nature Reserve, so that there are some navigation restrictions.
Before turning back, the fiord of Bonifacio is not to be missed, with its high white cliffs and the "cittadella" on top.
At this point you can decide to go back the way you came or set off for Giglio, the second largest island in Tuscany, anchoring in Giglio Porto or in Cala della Cannelle.
Giannutri is 10 miles South East, with Roman remains, its only mooring for the night being Cala Spalmatoio.
From Giannutri you will return to Salivoli stopping one last time in Porto Azzurro, if you like.
Please note that you are not allowed by the Italian Authorities to go close to the Island of Montecristo and Gorgona.